During WW2 the Allies issued
Military Currency
for a while in liberated and occupied countries.
I came across these recently on an auction web site.
1000 Lire notes are quite scarce. I believe the bottom one with star prefix might be a replacement note, following the pattern of US currency of the time.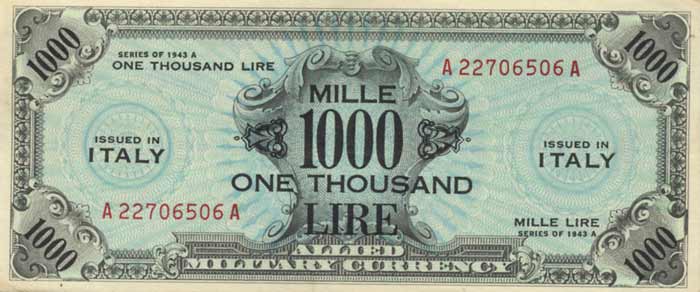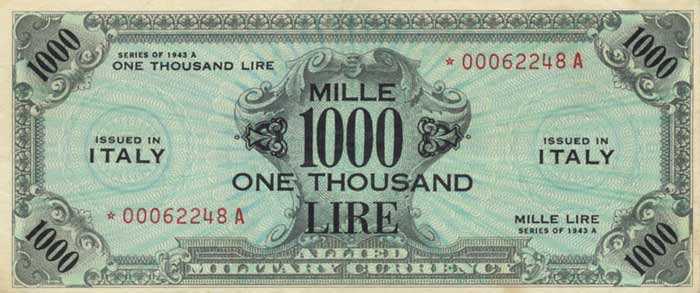 Allied Occupation currency in Italy, 1943. 1000 Lire replacement note.