A National Bank Northern Ireland £20 note has been offered recently.
A pair of National £20 notes in very low grade were doing the rounds in the late 1970s or early 1980s—I don't remember exactly when. This note might be one of that pair, or another note.
The National £20 is one of the few extremely rare notes of the known Northern Ireland issues. It is also one of the most sought after notes of the series.
Nice to see one being offered!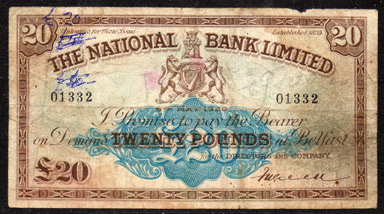 National Bank Twenty Pounds 6 May 1929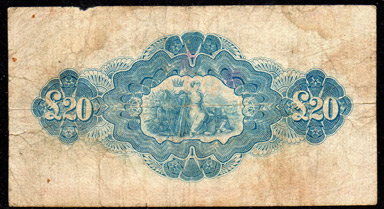 National Bank £20, 6.5.29