The Old Notes section on
Provincial Bank of Ireland notes Series C 1918
,
Provincial Bank of Ireland notes Series D 1919
, and
Provincial Bank of Ireland notes Series E 1920-1927
(Irish Free State era) has been revised, with the addition of new introductory pages, and new images covering every known Type (by signature) and denomination (£1, £5, £50). Other denominations as yet unrecorded are likely in Series E.
A new section displaying an image of every date of issue has been added for the three Series
Provincial Bank of Ireland date listing 1918-1927.
One known date remains to be pictured: £1, dated 1 July 1919.
It is unlikely that there are other issued note dates which have not been recorded.
A section on signatures has also been added, which aims to record all signature varieties of the hand signed notes (1918-1921), which cover all three Series.
Submissions of notes with unrecorded signatures are welcome.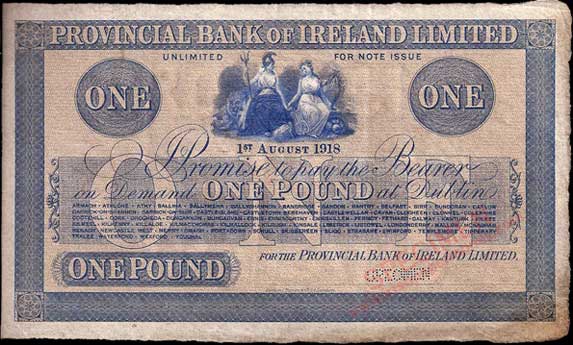 Provincial Bank of Ireland One Pound 1918 Specimen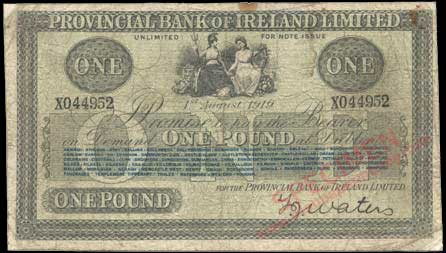 Provincial Bank of Ireland One Pound 1919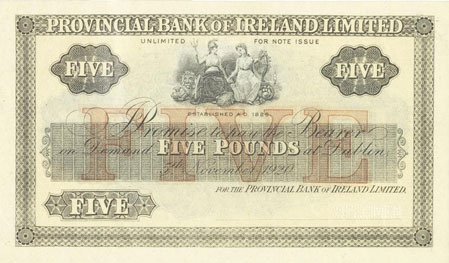 Provincial Bank of Ireland Five Pounds 1920 Proof