National Bank Limited Belfast Issue
National Bank new design Northern Ireland Issue 1929
The National Bank created an entirely new design for its Northern Ireland Issue. In common with its previous issues, all of the banknotes of Series E are of similar size. The notes are smaller than those of the bank's last All-Ireland issue (Series D). Series E was a small one, and short-lived, being replaced in 1937 with a new design for Series F. Series E bankotes of all denominations are generally rare.



One Type
There is variety and signature for Series E banknotes.
Type A 1929-1934. Signature F. H. Green. £1, £5, £10, £20.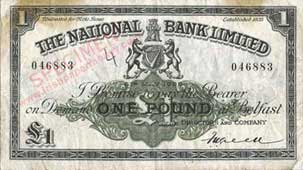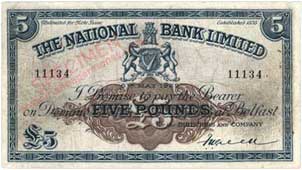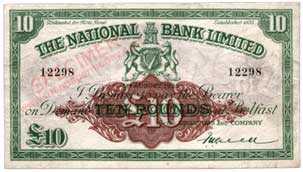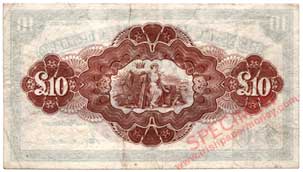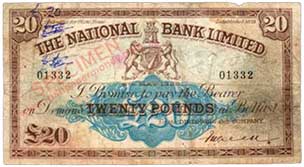 Dimensions
All denominations are the same at 150 x 80 mm approx.

Banknotes by date
All the dates have been recorded for Series E: £1 Notes, 5 dates; £5 Notes, 3 dates; £10 Notes, 2 dates; £20 Notes, 1 date. Examples of all the recorded dates can be viewed in the National Bank First Northern Ireland Issue date listing 1929-1934.