Limerick Soviet 5/- and 10/- notes number 1 have surfaced
The notes are interesting, in that the 5/- and 10/- are each numbered 1, the first notes of the issue.
There is also a 1/- note, a later nunumbered variety.
The 5/- and 10/- notes are signed on reverse by Thomas Johnson [http s://en .wikipedia.org/wiki/Thomas_Johnson_(Irish_politician)], Leader of the Irish Labour Party from 1917 to 1927.
They are together with an original "Defence of the Realm - Local Pass," for the Special Military Area of Limerick, signed, stamped, and dated 25th April.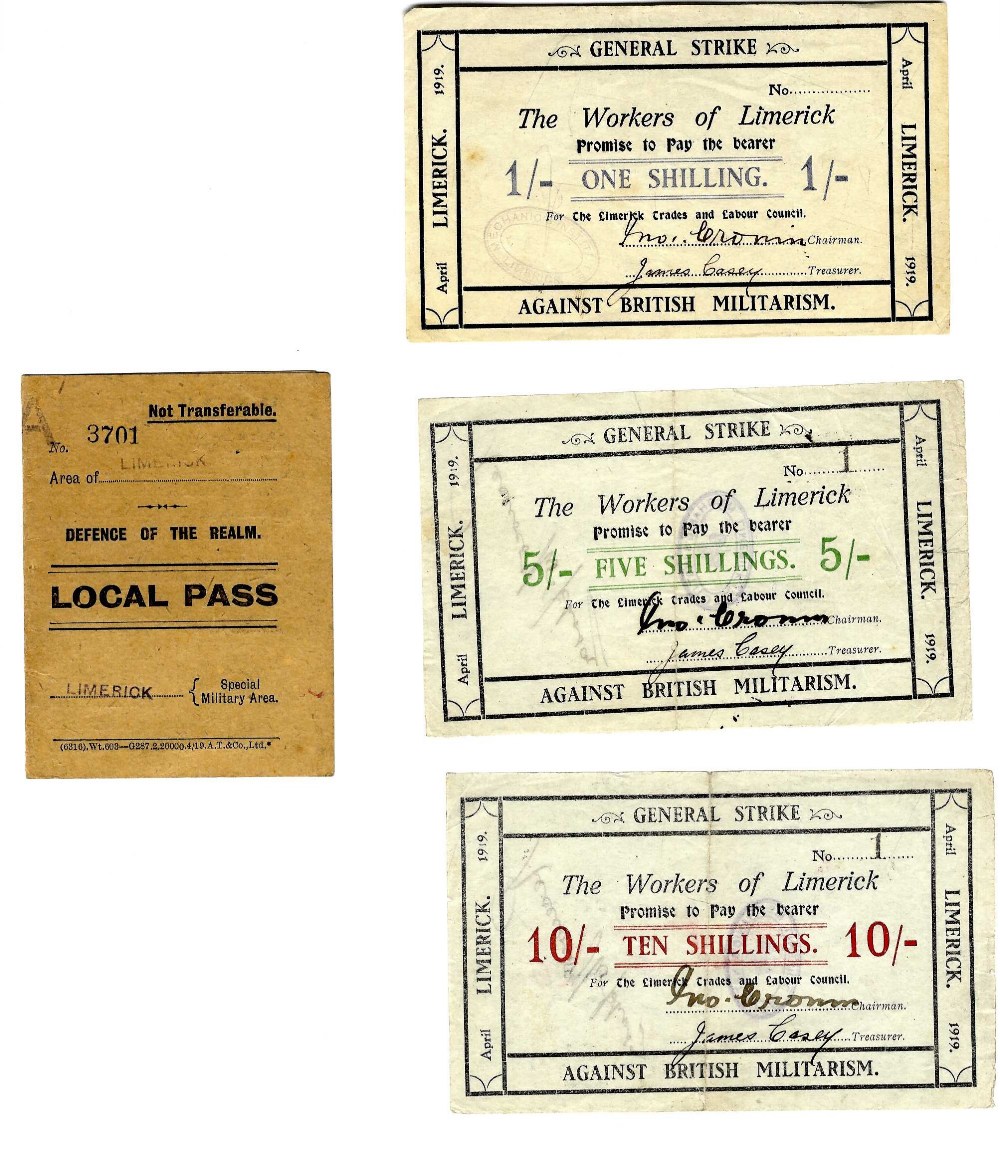 Limerick Soviet Shilling Notes