I got a 2013 £2 coin in my change today with a gold Guinea shieldback design on it—first time I have seen one in change, though it was produced back in 2013.
It makes for a nice attractive coin with a clear design, one of th ebetter £2 coins imho.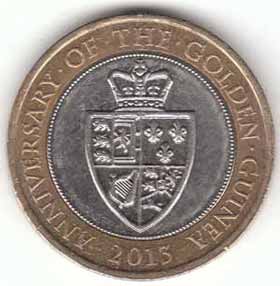 An actual Guinea reverse for comparison.