This US Series of 1996 St Louis Federal Reserve Note $20 bill has an unusual error on it, in that a "Del Monte" fruit sticker came to be attached to it part way through the printing process.
The green seal and serial numbers are printed over the sticker.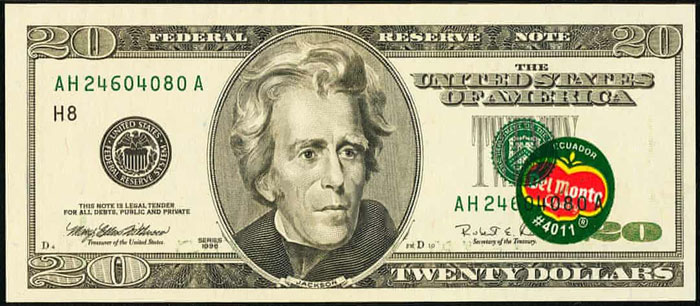 The note is uncirculated. It was obtained from a vending machine and appeared first on ebay in 2004 where it sold for $10,000. It was sold again for $24,000 in auction in 2006, and lately on offer once more in 2021 with an estimate of $69,000.