The section on
Bank of Ireland notes Series H 1922-1928 Irish Free State
has been completely revised, with the addition of a new introductory page, and many new images.
Also added is a date gallery,
Series H Bank of Ireland date listing 1922-1928
with a picture of a banknote of each date of issue for every denomination. Over 40 new images have been added.
A few dates remain to be filled, and pictures of these are sought.
Bank of Ireland 1922 Series H, One Pound 20 January 1925
Bank of Ireland 1923 Five Pounds
Bank of Ireland £10 Pounds 1923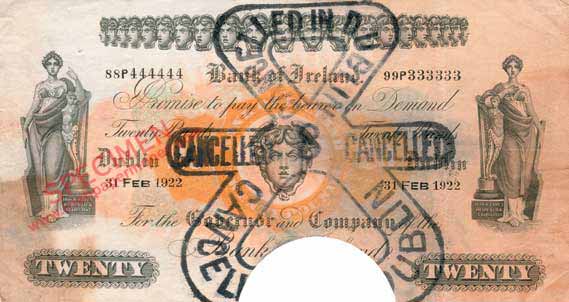 Bank of Ireland, Twenty Pounds 1922 Specimen.