Taoiseach • Admin

Posts: 1567
Joined: 23 Jan 2015 15:05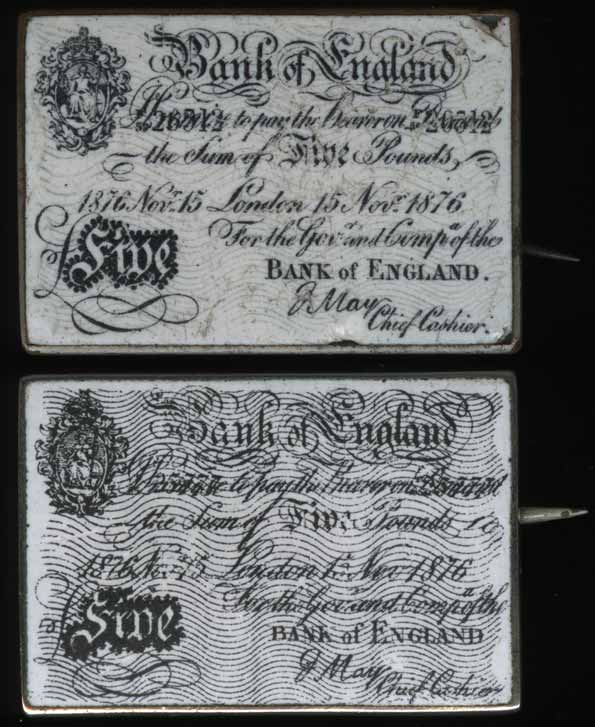 Bank of England £5 1876 enamel badge
Taoiseach • Admin

Posts: 1567
Joined: 23 Jan 2015 15:05
A £5 note from 1889, with May signature as on the badges.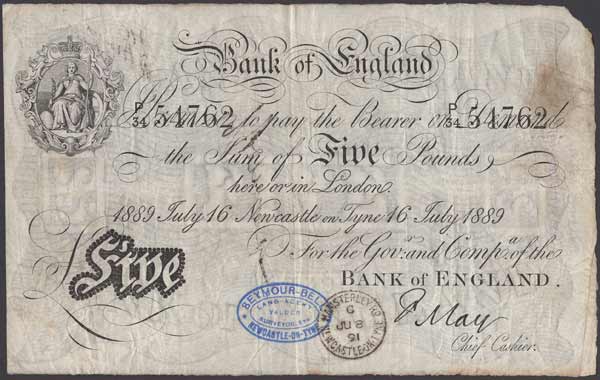 Taoiseach • Admin

Posts: 1567
Joined: 23 Jan 2015 15:05
Bank of England £5, 1879 enamel badge.
The banknote depicted on this one has a different date to that seen on others.

It is a smaller format, consistent with other similar later production badges and pins. Approximately 22mm x 14mm.
.