Two Lavery notes with the same serial number

This pair of notes have been known for a long time, first noted in Irish Numismatics about 30 years ago.
Currency Commission One Pound 1941 & Central Bank of Ireland One Pound 1976 with same number 79L 022412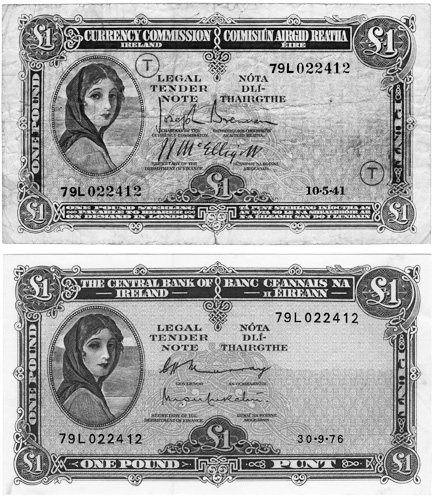 Possibly the highest denomination note ever issued by an Irish bank.
Bank of Ireland 500 Pounds, 1869.