Printing errors are an interesting side effect of banknote production. Some error notes manage to escape into circulation.
Irish error notes
are relatively rare, especially older issues. Collecting errors tends to be a niche end of note collecting and Irish error notes tend to be undervalued in terms of their relative rarity. Some error notes can be quite spectacular.
Here are a few Irish error notes.
Bank of Ireland £5 1943 missing print error. The red printing layer is completely missing from both sides of this banknote.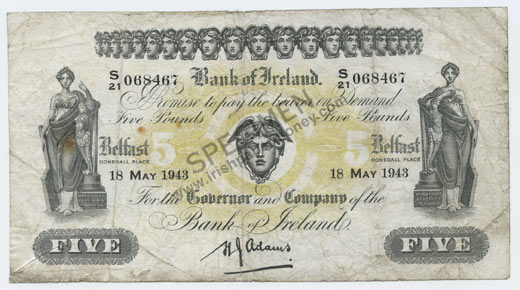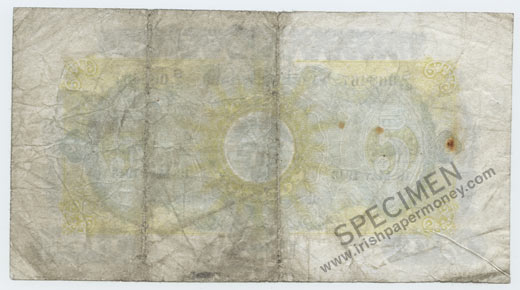 Bank of Ireland Five Pounds 1943 missing print error, with a normally printed note below for comparison.