Irish Numismatics Magazine
— Ireland's international coin magazine, was a publication produced and edited by Derek Young, a leading writer and researcher on Irish Numismatics in his day. He was also a founding member of the Contact Group on Irish banknotes, an information think tank. Coin and banknote collecting was in its infancy in Ireland when the magazine started. Compared to today, relatively little was known about Irish coins and notes. Many new discoveries were first published within the pages of Irish Numismatics. Young also started the first catalogue of Lavery Legal Tender Notes, and of Ploughman notes, as articles published in stages in the magazine. He received lots of feedback and information from collectors. The articles grew into the first catalogues of Irish notes, published in 1972 and 1977 respectively.
Produced from 1968 to 1983, Irish Numismatics remains a goldmine of knowledge on many aspects of Irish coinage and banknotes, and is a most useful reference tool, even today. The magazine started out as a leaflet of coins for sale, and quickly grew into Ireland's leading publication on its subject matter. After ending publication, Irish Numismatics continued as a section in Coin and Medal News for a few years.
The magazines are quite scarce now, perhaps because those of us who have them have kept them!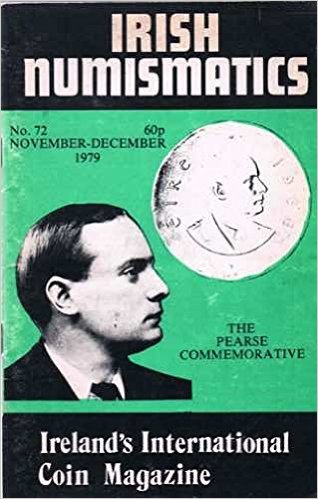 Irish Numismatics