Watch out for cleaned banknotes.
People are still bleaching Ploughman notes in an effort to disguise their true condition. So buyer beware out there.
Cleaning reduces the value of notes, and is to be discouraged. Some collectors and dealers would not buy a note that has been cleaned. All respectable dealers and auctioneers mention if a note has been cleaned by listing it as 'Pressed'. Pressed doesn't go anywhere near describing the £1 note below.

Here are two recent examples of banknote cleaning.
Spot the difference!
The £5 note was offered on ebay in May, 2014.
It appeared again in August, 2014, having been treated with some agent to lighten the mould damage. A nasty fate to befall a previously ok note. Note the artificial flatness of the after picture.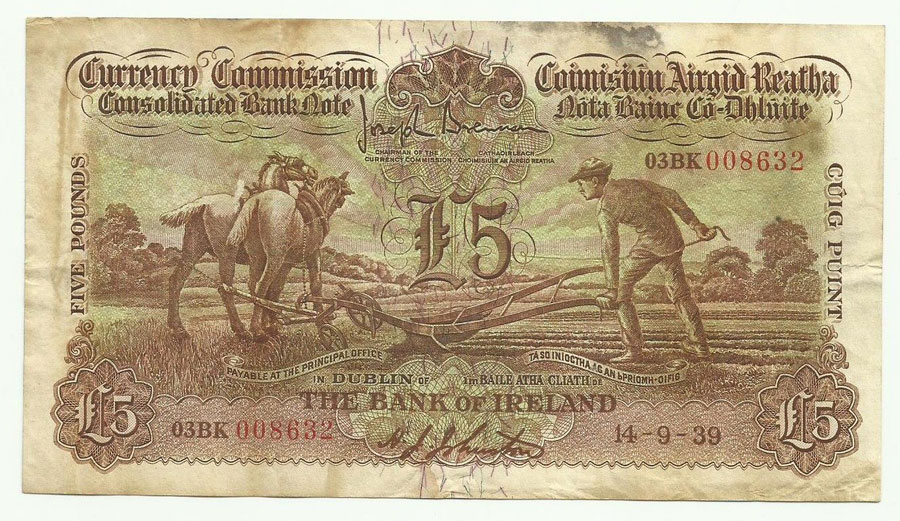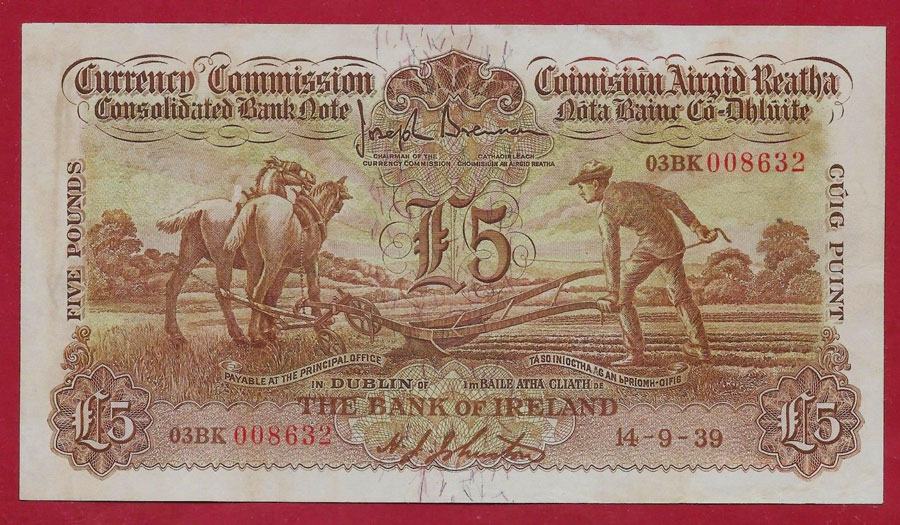 Cleaned Ploughman fiver.
An even worse job was done on this £1 note! They likely used too much bleach on the mouldy areas.
Offered in June, 2014, as a low grade, but respectable note.
It surfaced again October, 2014. Not really worth more than face value with this mutilation.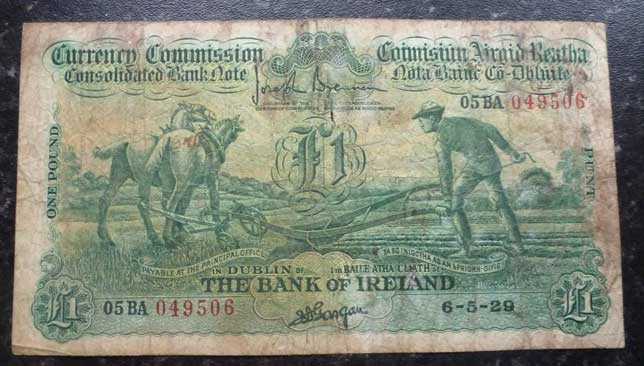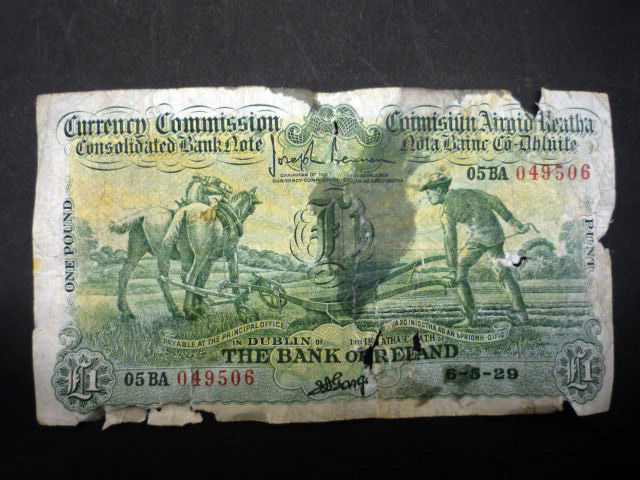 Bleached Ploughman pound.
Watch out for cleaned notes!