The Mallow Bank had a reasonably good innings. The bank was taken over by the Provincial bank of Ireland in 1835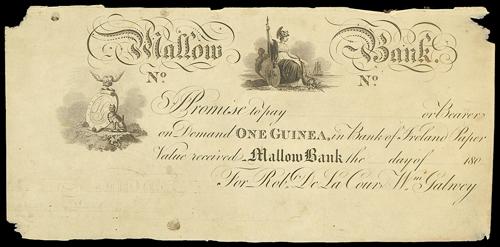 Mallow Bank unissued One guinea note, early 1800s.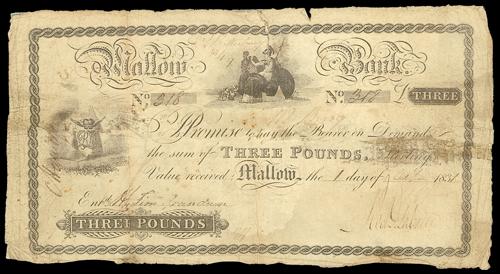 Mallow Bank Three Pounds 1831 (it looks like 1831, not sure).
The design of this note resembles that of Bank of Ireland notes of the same era. It is one of the more attractive private bank notes of the era.