There are very few issued £50 notes known from the pre-partition era.
Northern Bank £20, £50, and £100 notes from the 1914-1918 era which were overprinted for use in Northern Ireland post 6 May 1929 are well-known, and most varieties are readily available.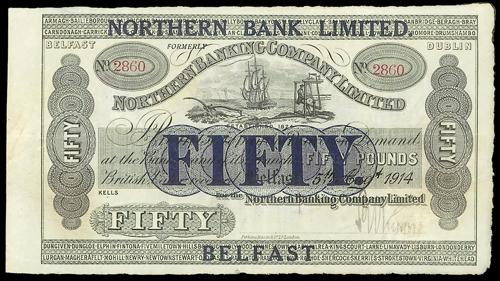 Nothern Bank Fifty Pounds 1914 with 1929 overprint.