This is probably the most well-known early forgery, with several notes recorded so far:
Provincial Bank of Ireland Thirty Shillings 1832, No. 24542. (A so-called radar note) Watch out for these.
One of these has actually been graded as a genuine note and encased in a plastic holder—I'll post the scan of that when I come across it again.
More early forgeries to come.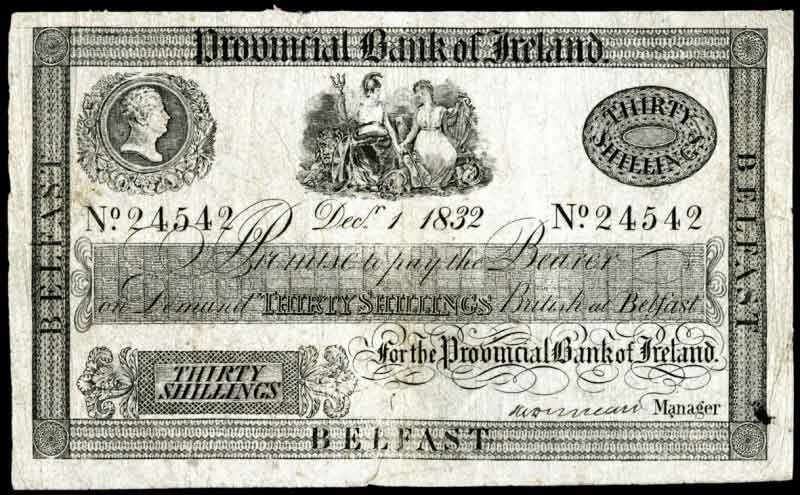 Provincial Bank of Ireland 30 Shillings forgery.