Here is a pic which shows some of the design thought that went into the reverse of the Ploughman One Pound note.
The rays coming out from the edges of the note are reminiscent of the design on the reverse of the 1922–1928 Bank of Ireland £1 note.
The upper version with the rays omitted was the design decided upon.
The pair show the thought process involved.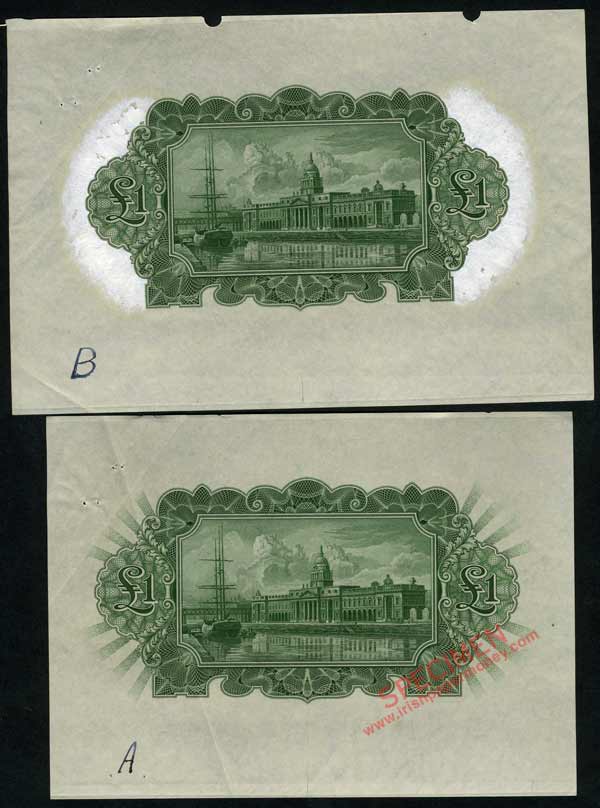 Ploughman Pound note