Here is an interesting partially printed double sided proof Ploughman £10 note.
It is annotated and signed by Joseph Brennan, and appears to be the final accepted version of the design. This proof shows the knock-out for the main blue printing of the Ploughman and horses.
Actual production proofs of Consolidated Banknotes are seldom seen.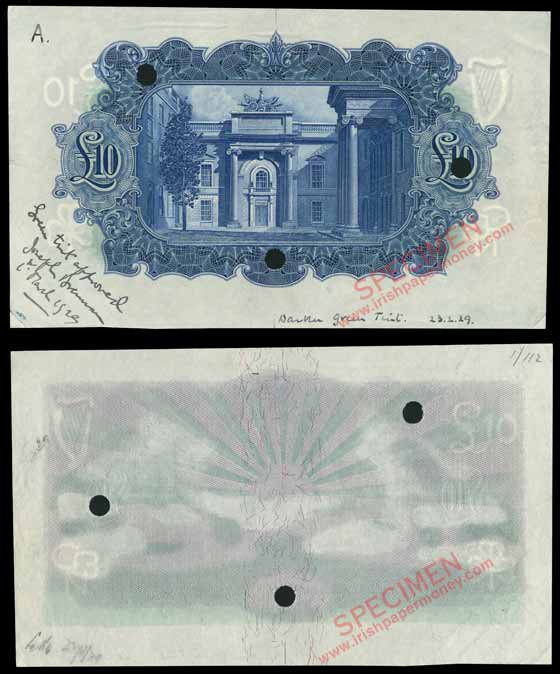 Consolidated Banknote £10 Ploughman proof