Taoiseach • Admin

Posts: 1892
Joined: 23 Jan 2015 15:05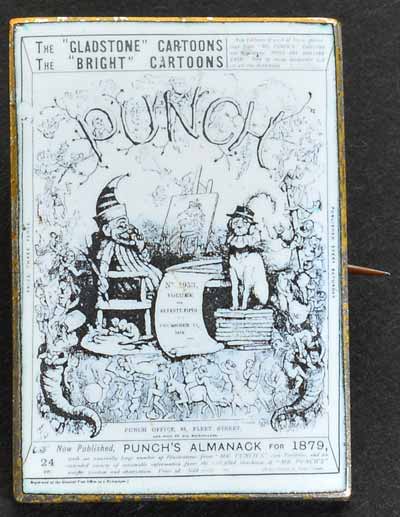 Punch Satirical magazine 1879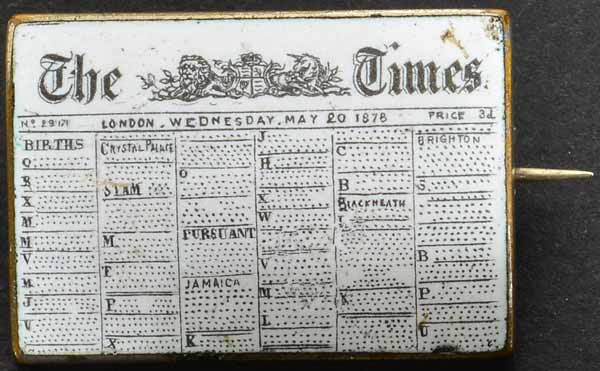 The Times newspaper 1878
Taoiseach • Admin

Posts: 1892
Joined: 23 Jan 2015 15:05
A newspaper badge depicting an 1883 edition of an Irish newspaper of the day, The Freeman's Journal.
It is a better rendition than that of The Times, above, though it is curious that part of the title of the paper is omitted.
It may well be that news print productions were quite commonly featured on these enamel badges. The dimensions of this badge are similar to those of other badges of the era.