Shaw's Bank was one of the few Irish Private banks which survived the crises of the early 1800s and continued on in business until it merged with the Royal Bank of Ireland in 1836.
Sir Robert Shaw, Thomas R. Needham and Ponsonby Shaw.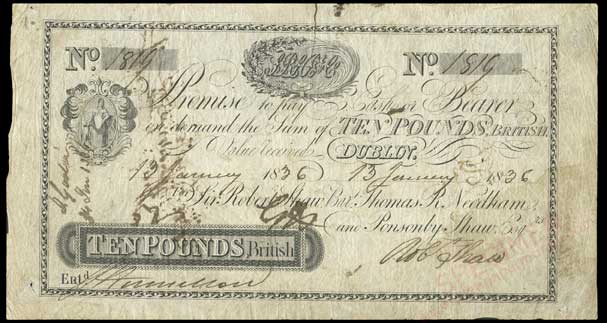 Shaw's Bank, Dublin. £10 Ten Pounds, 13 January 1836. Signed by Robert Shaw.