1 | 2 | 3 | 4 | 5 | 6 | 7 | 8 | 9 | 10 | 11 | 12 | 13
Partial Offset Transfer Error Banknotes
Central Bank of Ireland Series A Error
Large part of printing from one side of a banknote appears on the other side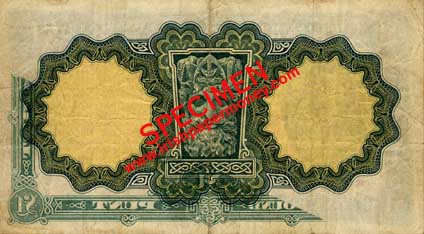 Two examples of a Central Bank of Ireland One Pound reverse with partial offset transfer error

This offset transfer error is caused by the previous banknote having had a large fold on it when being struck by the printing plate.

Ink that would have been applied to the folded portion of the banknote is instead deposited on the bed of the printing press. This ink is then applied to the next note causing the ink transfer to the wrong side of the note.

The previous banknote with the fold on it would be left with a missing print error in the shape of the fold, and possibly also a cutting error with extra paper on it.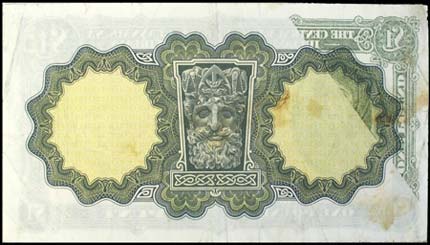 A normal £1 note reverse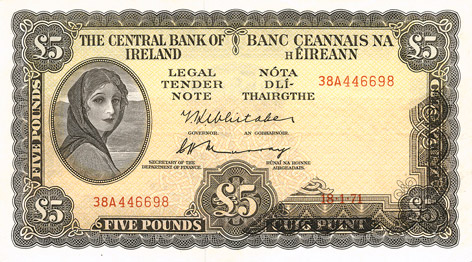 Central Bank of Ireland Five Pounds with with partial offset transfer errorPart of the reverse print appears on the face of the banknote