Main Page < Northern Ireland Issue < National Bank < Series E 1929-34 < Series F 1937-64 - Date listings


---
The National Bank

Series F 1937-1964 Northern Ireland Issue
National Bank Second Northern Ireland Issue
Completely redesigned notes for second Northern Ireland Issue

The National Bank was unusual among the issuing banks in Northern Ireland in that it changed the designs of its Northern Ireland issue to a completely new design relatively early when it replaced its Series E First Northern Ireland Issue with a new Series F in 1937. This was to be the National Bank's final note issue as the bank was taken over by the Bank of Ireland in 1966.



Four Types for National Bank notes 1937-1964

There are two design varieties and four signature variations for Series F banknotes, giving four basic Types.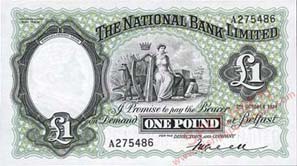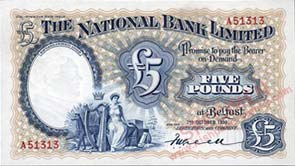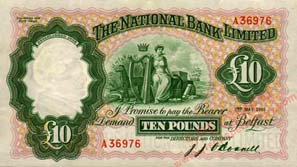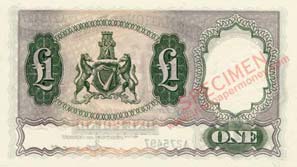 Dimensions

All denominations are the same at 152 x 85 mm approx.


All the dates have been recorded for Series E: £1 Notes, 5 dates; £5 Notes, 3 dates; £10 Notes, 2 dates; £20 Notes, 1 date. Examples of all the recorded dates can be viewed in the National Bank date listing 1937-1964.